Paula Barrera Scheer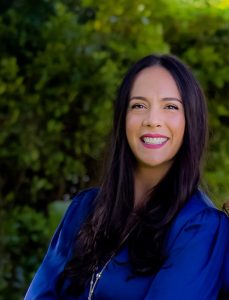 Paula Barrera Scheer
(786) 663-4382
[email protected]
In Miami since 1983 and licensed to practice real estate since 2003, Paula knows the ins and outs of the Miami real estate market.  Fluent in English and Spanish, Paula honed her language skills while studying vocal music at New World School of the Arts high school in downtown Miami.  She developed excellent   communication skills while earning her degree in psychology from Florida International University.  In 2005, Paula joined The Own Miami Team of EWM Realtors as the teams' buyer specialist.
Since then, Paula has built her clientele list and her business philosophy under the guidance of her respected and accomplished mentors, Jena and Richard Congdon.  Like Jena and Richard, Paula implements a "do unto others" philosophy and puts her clients' needs first.
Her areas of expertise are her own neighborhood of Coconut Grove, the Brickell submarkets, Downtown Miami and The Roads.  Paula has had the privilege of relocating many major hotel executives and staff from all over the world to the Brickell, Downtown and Coconut Grove areas.  Her clientele list includes the general manager, hotel manager, director of HR, HR manager, director of finance, director of residences among many other managers and staff.
You would be hard pressed to find another real estate agent who could eloquently describe the style, ambience and amenities of the many buildings that grace the Miami skyline.  In fact, she can identify them by name from an aerial view of the city.
Paula enjoys "shopping" for her clients and meeting new friends from all over the world.
She is a full time Realtor with EWM Realty International and is a member of the New World School of the Arts Alumni Foundation.  She loves the arts, the ocean and the rich history that Florida, and Miami in particular, have to offer.
Qualifications:
BA in Psychology from Florida International University
Multiple courses from The Attorneys Title Insurance Fund
Associate Director, New World School of the Arts Alumni Foundation
Fluent in English, Spanish & basic French
Licensed Real Estate Associate
Work Experience:
11+ years full time real estate experience
Member of Miami Association Realtors
Member of Florida Realtors
Member of National Association of Realtors