January 18th, 2016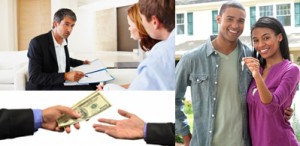 It just became a lot easier to navigate the complicated mortgage process. New disclosures being utilized in the mortgage world requires lenders to provide home buyers with two new forms that clearly detail their home-loan terms. For many buyers these changes are an improvement in what is a rather intimidating process. For the average consumer, home-loans are the biggest investment in their lives. Luckily, today we have the TILA-RESPA Integrated Disclosure rule which in two pages accomplishes what the four pages of the Loan Estimate and Closing Disclosure used to do.
Additionally, lenders have to provide folks looking to buy a home a loan estimate form within 3 days of a submitted application, minimizing the nerve racking wait time of previous years. This estimate consists of three pages detailing amount, interest rate, and where the figures can change post-closing. Having the estimates more easily available makes comparing loans a whole lot easier. However, one should still look out for the type of interest rate; whether it's fixed or adjustable and if there is potential for any future penalties. The forms additionally estimate closing costs of your transaction.
Having these figures clearly stated should make it a lot easier to compare loans from different providers; allowing you to shop around to find the best rates and terms. Finally, the forms help the closing process, for lenders now must provide the closing disclosure 3 days prior to closing.  Buyers can approach a closing with more confidence knowing that the figures previously agreed to will be what is seen at the closing. These new forms are a step in the right direction to get closing simplified.